I cried a little when I saw my grades from this semester.
Surprise, surprise, right?
It's not like I haven't had all A's before. I did well in undergrad and would've gotten into grad school before if I had continued on the route that I had originally wanted.
But it was way different this time. Now I'm married with two kids and work full-time. We haven't gone more than two weeks without someone in our house being sick. My daughter had another set of PE tubes put in, a tonsillectomy and adenoidectomy, with an absolutely heinous recovery, and started play therapy to help with some resulting behavioral issues. We were at an awful daycare that stressed me out every day for five months until we could get into a wonderful new one. We flew out to Arizona for a wedding at a bad time in the semester. Some sleep regression for the baby and many sleepless nights for us. I was never on time for work.
It was crazy. With everything going on, I didn't do my readings for probably the last three or four weeks of classes. And that Thanksgiving week flu really put me in a bind at the end of the semester. I turned my final paper in 5 minutes before it was due. But I loved what I was learning and felt like school helped me to stay somewhat grounded, even though it added more to my to-do list.
So when I saw that I ended up with an A in my hardest class, of course I cried. While I know that I could have done better and have some plans for improvement next semester, I'm pretty proud of myself. Here are a few things that helped me to have a successful first semester and what I'm going to work on for the next.
This post contains affiliate links. That means at no extra cost to you, I make a small commission on products ordered.
What Helped
A supportive partner
This is my #1. We both knew that Ryun would be taking on the brunt of the workload at home, and it really was a lot. He made dinner every weeknight. Two nights a week I didn't get home until it was time to put the girls to bed at 7. The other nights I usually didn't get home until almost 6 because I was making up for time I missed to go to class. After the girls went to bed, I usually had school work, so we didn't have a lot of time for us. Even though it was challenging, it was so nice to have his encouragement and interest. If you don't have a partner (or a supportive one), look for others who can cheer you on because it makes such a difference.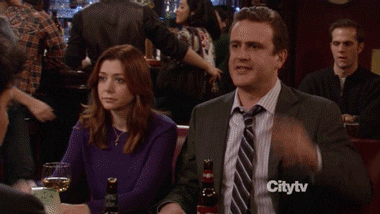 Plan
I aspire to be super organized and on top of things, but that is so not my natural state. I'm happy to report that I've used my planner more this semester than I have in my entire life! My biggest problem is remembering to actually look at the planner again after I've written all of my assignments from my syllabus and any appointments in my planner. So I made it a habit that first thing when I get to my office, I pull out my planner and set it next to my keyboard. Usually I then open it right up, but if I don't, since it's in my line of sight I typically look at it within the first hour. That first step got me more used to having it around and I take it just about everywhere now. I'm finally a grown up who plans stuff.
I also got erasable pens and started color coding my planner–it has been great! I bought these awesome erasable pens and assigned a color to the different categories of my life that end up in the planner: family, work, school, church, blog, etc. This helped me to take a quick glance and categorically see what I had going on that day. Since my planner lays open to a week view at a time, I could easily see how heavy a school week I had or a bunch of kid appointments that we had to plan easy meals around. I highly recommend these Pilot FriXion pens, they either don't leave a mark at all, or a very faint one and the ink doesn't bleed through the page. Big fan.
Use the lunch hour
Before I had kids, I loved when my job let me take a half hour lunch and then get off work earlier. My current job requires that I take the full hour and I have grown to love it. That hour is such a gift. When the weather was nice, I'd go for a forty minute walk around the campus walking trail. Now I take about 15 minutes because it's freezing, but even that is so refreshing. I've also used it to get a haircut, grab lunch with a friend, read, journal, watch an episode of The Crown, go to the gym, call family or friends, blog, meet with professors, and of course–homework. Whether I'm using that time for homework or for more self-care type things, choosing to not work through my lunch and really make it "my time" has given me space to breathe.
Don't stress too much about the grades
Okay, even though I cried when I got A's, I typically don't stress about grades too much. I don't think it's good to do poorly on your work, but I'm not hung up on getting all A's. I don't expect to have a 4.0 when I graduate. I want to do well so I can get into a doctorate program (if I decide to go that route), but I'm not going to let A's consume me. I'm much more concerned with developing skill sets, and grades don't always reflect that.
What I Can Improve
Sleep
Let me preface this by saying that I already prioritize sleep. I never stay up all night to do homework. Ever. No grade is worth that to me and I'm not sorry to say that. I rarely stay up later than 10:30 for homework. Sleep is life. But, I definitely slacked in my getting to bed on time discipline and usually wasn't in bed until 10:50. As the last few weeks got crazy, I found that I did better if I went to bed early and got up earlier to work on things, so I started being in bed by 10, which was gloooorious! So the plan is to be in bed by 10:15 this semester and I am excited. I like to take my time getting ready for bed, so now I'll have to get my buns in gear and stop being slow at night, but I love sleep.
Exercise
Oh, how I've missed regular exercise. Whether I was sick, up during the night taking care of a sick person, had my three-year-old wake up at 5 a.m. all the dang time, or those random two weeks where the baby kept waking up for the day at 4:30 a.m., it was really hard to keep a regular exercise routine. I bought a new HIIT workout program and enjoy it so far, and think that getting to bed earlier will help me feel good enough in the mornings to get up and do it. Because I miss having muscles and energy and better brain functioning.
Date night
My husband taking the lead in our weekday home life isn't going to change any time soon and we need to make time for us. I openly admit that I have trust issues, so I only really ask a select few people to watch my kids and I don't want to take advantage of them or their time. But, having two full-time employed parents of two active little girls and being in school gets pretty crazy. I very easily forget to make time for relationship building, but that's not sustainable. Or fun. A regular date night will be good for our marriage, which will make for a strong foundation for everything else. I don't think we'll be able to make it a weekly thing, but I'm thinking twice a month could work. Besides, look how cute he is, who wouldn't want more mountain ski lift date nights with that guy? Meow!
If you hadn't noticed, none of the things that helped or need improvement are specific to class work. My classes were challenging in ways, but more than note and test-taking tips, I think a big part of success is setting up your environment well. For me, having strong relationships with those I love and taking care of myself reduces stress and makes a huge difference in all aspects of my life. Here's to semester two!