Last summer, we went on a family trip to Park City and visited the Mountain Adventure Park. There wasn't a lot my kids could do because of their height, but my four-year-old was tall enough to do the Mountain Coaster. She said she wanted to do it, so I took her up, not really understanding what the ride was or how fast it would go.
As we sat in our little buggy slowly being taken up the mountain and saw the people zooming down it, realizing that this was a legit rollercoaster down a mountain, I started to get nervous. What if she cries the whole way down? What if she throws up? (We have a long history of her barfing, so that's not an out of the question worry) What if she has a major fear reaction and I give my kid PTSD? What if, what if, what if? I silently prayed that we'd be safe and she'd be okay.
Just as we reached the top, she let out a big "Woohoo!!!" And away we went, tearing down a mountain. We happy-yelled the whole way down, interspersed with her shouting "This is so fun!" The second it stopped, she said, "Can we go again?!" She had so much fun! I'm still amazed she wasn't crying or barfing. Of course we paid for my husband to take her up a second time, which she loved just as much.
If I had known what the coaster actually was, I probably wouldn't have encouraged her to do it. I would've thought it was too much for her and would've tried to shield her, and mostly shield me from dealing with what I expected the outcome to be. I'm so glad that I was clueless because it gave her an opportunity to be courageous and me the chance to remember that she's more capable than I sometimes give her credit for.
And there are so many reasons to cultivate courage in our girls!
As a parent, I feel like it's a necessity. I know the things they'll face in the future will require a lot of courage, both physical and emotional. Of course they'll have times where they won't be brave, just like there are times when I'm not. But the more opportunities we give them to be courageous, the better prepared they'll be to face struggles.
It's so much fun to do brave things together, too! Having the opportunity to say, "Remember that time we did ____? It was so hard and I know you can do ____!" is a great way to continue to encourage her when it gets hard. So here are some ideas for you and her to develop courage together.
Talk about your failures. I've heard several parents explain that at dinner each family member tells about a failure of theirs from the week. It doesn't have to be huge, but something that they failed at. It's important that you are positive about the act of failing, and show that it's not a big deal to fail because it's normal. I love this because when kids know that mom and dad fail every day too, then it gives them permission to be imperfect and helps everyone remember that shame is lame.
Say daily affirmations together. Stand in front of a mirror and say some courage-promoting affirmations together. Things like "I am brave," "I am strong," "I can do hard things," and "I can try again" to help her integrate those into her self-talk. It's the best when they start making up their own! After my daughter did the big monkey bars on her own, she jumped and yelled out, "I NEVER GIVE UP!" and it was one of my favorite mom moments.
Exercise together. Help her feel empowered by seeing her own physical strength. Depending on her age you can go to a gym class together, or you can find some free workouts on YouTube. My kids both refer to all exercise as "yoga" now because of the videos we've done together.
Help her do something you know is hard for her. Nothing too crazy that's going to give her a panic attack, but if there's a certain task, game, sport, or something that she tends to struggle with, do it with her. My daughter was terrified of the fireman pole thing at the playground, but she wanted to do it SO bad. We practiced climbing up the ladder and sitting on it for a while, then we practiced me holding her legs while she reached for the hole, then we helped her swing a leg over, etc. It took about 15 minutes, but she loves it now.
Visit a museum that honors female military members. I genuinely didn't know much about female soldiers until we happened upon a WASP exhibit several years ago. It was amazing and now I always look for them. We've found displays honoring female military members at the Commemorative Air Force Museum in Mesa, AZ, Honor Point Museum in Spokane, WA, Hill Aerospace Museum in Roy, UT and the Air and Space Museum in Washington, D.C. My bucket list includes taking my girls to the National WASP WW2 Museum at Avenger Field in Sweetwater, Texas! Many states have some type of military museum that includes at least a section on female heroines. The older I get, the more women I meet who served and I love hearing their experiences. It's 100% worth making a few calls to see if any in your area or where you're traveling have an exhibit.
Listen to or read Martin Luther King's "I Have a Dream" speech. Talk about why this was an important part of history and the courage these activists displayed. Think of people today who demonstrate this type of courage.
Go to an indoor rock climbing gym. Whether or not she's afraid of heights, climbing a big old wall will make her feel powerful and courageous!
Learn more about something that scares her. Knowledge is power, my friends. If she's afraid of bears, read some books about bears, look at videos and pictures online of them in nature, or even go to the zoo where they're safely separated from her. She doesn't have to love them by the end of it, but learning about them (or whatever it is she's scared of) can help her to feel more empowered.
Memorize a quote about courage together. Give her something she can say to herself when she's faced with a situation that requires courage. Adapt the length and ease of the quote to your daughter's age and ability. If you need some ideas, check out my Pinterest Courage Quotes board.
Practice apologizing. It takes a lot of courage to admit when you've made a mistake. It's important for our kids to see us apologize when we've done something wrong–especially when we've wronged our child. Talk about a time you've had to apologize to someone and ask her if she has had to apologize before. Discuss if there are any people either of you need to apologize to and then practice doing it together. Encourage her to be brave and apologize to the person.
Create a Courage playlist. Compile a list of songs together that inspire you to be brave! Keep it handy for those times she needs something to pump her up and stay courageous! Below is a list of some songs you could include, but definitely cater it to your daughter and her age. There are a lot of good songs from many genres that could be used!
Brave by Sara Bareilles
This is Me from The Greatest Showman
She's Not Just a Pretty Face by Shania Twain
Dream Big by Ryan Shupe & the RubberBand
How Far I'll Go by Auli'i Cravalho
Defying Gravity from Wicked
Who Says? by Selena Gomez
You Gotta Be by Des'ree
This One's For the Girls by Martina McBride
It's My Life by Bon Jovi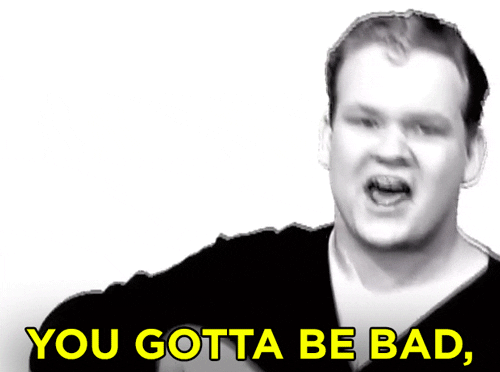 Make a "Be Brave" sign for her room. There are a ton of cute examples on Pinterest you can use for inspiration. Spend some time together making a reminder she can hang up in her room!
Journal together. Putting our feelings to paper is a courageous act that becomes more courageous when shared with another. I love the idea of a shared journal, like the ones Loom Journals created. It's beautiful and gives opportunity to be open with our experiences. These journals are pretty cool, but you could also just write in a notebook back and forth to each other.
I hope that you have fun being courageous together! Any ideas that you'd add to this? I've found that when I really look for opportunities to do this, we find them everywhere.
If you do any of these and share on social media, I'd love to see! Don't forget to tag #aspiringtogether or @matildaandjo!