We are a week into 2020! After this first week, does anyone else already feel like 2020 is going fast?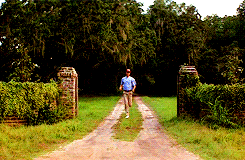 Almost twelve months ago I chose "Be Intentional" as my guiding phrase for 2019. I had goals for my family, finances, my education, and personal development. I wrote,
"And I've just got a good feeling about 2019. I don't know what it is, but I feel like we're going to be moving forward with some of our plans and creating better habits for our future. A few things that I have in mind for this year are:
Strengthen my family relationships
Do awesome in grad school
Husband start grad school
Become a budgeting master so we're prepared when #3 happens
Lose the dang baby weight (And yes, I do think it's okay to have this kind of goal. It's not body shaming or losing weight for the sake of losing weight. This extra 25 pounds of baby weight is not healthy for me.)
Write more"
It's amazing to look at these and reflect on this year–the changes we've made, the unexpected twists and trials, our accomplishments–and to see that they really contributed towards my desire to be more intentional.
I feel like my marriage is stronger, though relationships always need attention and care. I did awesome in grad school, but I'm intentionally choosing to slow down the pace in 2020. I'm actually pretty proud of what we've done with our finances this year. While I'm not a budgeting master, we are significantly better than we were a year ago, simply by communicating about our finances. While we never had maxed out credit cards or went on shopping sprees, we just didn't talk about our finances too much, so we weren't as productive with our money as we should've been. It has made a big difference in being intentional with our money and we have some big goals for our finances this year.
That doesn't mean our goals all "happened." None of this baby weight has budged. I definitely wrote less online, though my journaling increased. But I think most of my goals were more of a process of becoming, not a checklist. Trying to be more intentional has helped, even through the times that weren't the funnest. I recognize that some processes take longer than others.
I don't plan to just drop being intentional now that 2019 is over. It'll continue to be a part of me and I think will help me with my word for 2020.
Which is "joy."
Joy
It's a simple word that has a slightly different meaning and connotation than happy. Happiness is usually a temporary feeling and tends to depend on what's going on around us. Joy is more consistent and an internally-driven peace. To me, it also has more religious/spiritual connotations, which is a big part of my life.
Oddly enough, I had this post almost written and today I attended a devotional on campus and the university president's address was about joy and that he hopes we all try to cultivate it more in our lives this year. He said that joy is a state of being and a principle of power in our lives, that as we focus on joy we bring God's power into our lives. I think whether or not you ascribe to a religion, the idea that joy brings power can apply to us all. Joy doesn't come after we get through a trial, it is there to help us get through them.
Why Joy?
Joy was the first word that came to me—almost immediately—when I first thought of what my phrase or word should be this year. It felt right, though I didn't have a specific reason. But as I've considered it, I'll admit that the last several years have felt like my happiness has fluctuated with the ups and downs we've encountered.
Through moves and babies and PPD/PPA and jobs and not ever sleeping and parenting toddlers and my family drama that never seems to end…I think I was overwhelmed by circumstances. I don't think I used to be that way. Though I am confident in myself in many ways, there are areas where I feel like I've lost myself a bit. I think my time going to therapy the last few months has helped me realize that and make changes that are bringing me back to my more optimistic nature.
What I Want
I want to develop a stronger habit of seeing the good things in my life and to more quickly acknowledge the good that comes from situations I wouldn't have picked for myself. There are a lot of ways to do this and I look forward to sharing my experiences in cultivating more joy with you.
My hope is that by focusing on joy, I will continue to regain that self-assurance missing in some aspects of my life. That my joy will be more of a consistent state of being, and not centered around our/my circumstances or accomplishments. That I'll feel more like myself. And that's definitely something I want to teach my girls as they grow too. Circumstances change, but our joy can continue to grow regardless.
So buckle up, friends, because the 2020 Year of Joy has begun!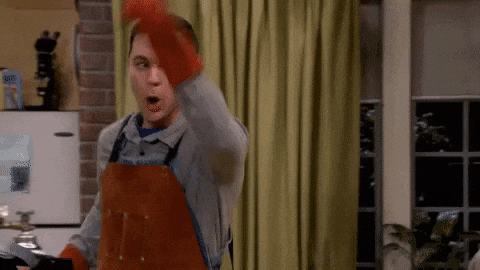 What's your word or phrase this year?