Did you ever see the TED talk about how to start a movement? It's one of my favorites. Check it out real quick:
http://www.youtube.com/watch?v=RXMnDG3QzxE
It's totally like this, lone nut and all. It's not necessarily difficult, but it can be tricky.
Like most people, I can be pretty passionate about the things I care for. There are a lot of movements I'd love to see take off like this that have a little more far-reaching effects than dancing at a concert.
In May, I found out about a contest at work called "The Big Ideas Contest." It was for employees of my university to give an idea that would benefit the university. There have been many, big and small, that have been pitched to this committee that have been adopted by the university. When the guy at the booth explained, I immediately said, "We need on-campus daycare."
He looked at me like I had an extra nose or something.
Which only made me more committed.
So I went back to my desk and wrote a slightly impassioned letter to submit about why we need an on-campus childcare facility. It may have had stats and took two pages.
After I submitted, I thought, "What if a TON of people submitted this same idea, with their own reasons why?" What if the committee was inundated with people asking for the same thing? I sent an email out to various contacts throughout the university. I also belong to a group on Facebook that has a lot of our employees in it and explained the contest, what I wrote about, and encouraged them to submit the same idea if they agreed.
I was p.u.m.p.e.d.
And then I kinda forgot about it for about eight weeks while I waited for the contest to end.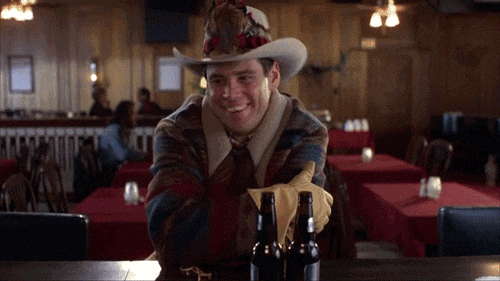 Then last week I got a Facebook message from a woman who said we didn't know each other, but she was in the Facebook group, had seen my post and submitted the same idea with her story. She had just gotten off the phone with the committee who had called to let her know that she had won first place (not the grand prize, though), that she wasn't the only one to suggest childcare, and they were going to submit a proposal to the university. She thought I should know they heard us.
I was SO excited and definitely had some tears in my eyes.
A few hours later I got a call from the committee who said I was one of the 17 winners too and they wanted to send me a prize (Free food at the Cannon center–ay-o!). The man on the phone then said, "Which one was yours again?" and I said "It was about childcare on campus." He went, "Oh! That's right, your's was pretty long wasn't it? I chose yours as my number one pick!" I laughed and said, "Well, thanks, I'm pretty passionate about it."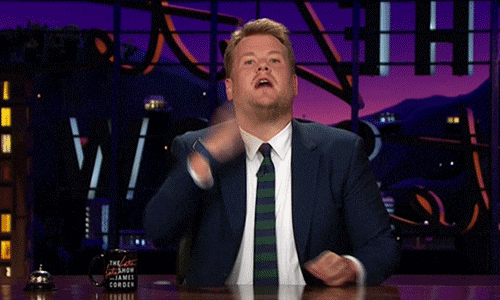 He said that out of 150 submissions, 24 of them were about childcare.  That's not a huge number, but he said that because of how many people submitted it, they are going to put together a proposal and present it to the university. He said that even if they can't open one on campus, then they need to be involved in getting more daycares in the area because there's obviously not enough support for the employees and students.
Then he went on to tell me how his wife also works at the university and finding childcare was always such a struggle. He said his oldest daughter just got married and he could become a grandfather in the near future. He said, "If my daughter wants to work, I don't want her to be unable to because she can't find childcare." You go, dad!
It was such a neat conversation and reminded me of what a universal need this is. If we want to continue to survive as a species, then we need to have babies. And if we have babies, then we need to feed them. And if we want to feed them, we need to steal food. Or work. One of the two. The fact is, childcare impacts everyone to some degree.
It was exciting to participate in this discussion on a small scale. I don't believe all 24 of those submissions were because of me, people talk about it all.the.time. But, it felt good to know that at least one submission was because I encouraged her. And it is an absolute delight how many people have texted and messaged me questions about childcare and working motherhood over the last year. I'm not an expert, but I know it's important to talk and create an environment where people feel comfortable asking questions.
So if there's something you're passionate about or want to see change–speak up! Tell your boss, talk to your coworkers, community, write to your legislators, share it all over social media–the whole shebang. Start your movement, nurture your people, and get your voice heard!