Oh hey, friends!
It has been a minute since I posted anything on the blog. Mostly I've been enjoying the summer without any self-imposed deadlines for non-essential things. And it has been lovely!
But, I absolutely was not going to let today pass without acknowledging a HUGE goal achieved in the Matilda & Jo fam.
My husband started grad school today!!!!!!!!!!!!!!!!!!!!!! (still not enough exclamations)
He'll probably be embarrassed by this, but dang, we have been working towards this goal since before we got married in 2012!
We took the GRE the same week while we were dating. (Ok, so we actually broke up on a Sunday, the day before I took the GRE. Then he took it on Wednesday. And then we got back together on Saturday. Buuuut that's another story. #younglove #ivegrownalot #hestillbringsitup)
Dates between studying for the GRE. We were super romantic with our flashcards.
We had just graduated and gotten married when I suggested that maybe Occupational Therapy was a better fit for him and what he wanted to do. (I've always been an academic advisor at heart)
We'd only been married a few months when I got a good job that allowed him to quit working and go back to school to take a bunch more prerequisites. (Which he did with a 4.0, btw)
We were bummed when he got wait-listed the first year he applied.
We had him take another class and reapply, but this time included some OT Assistant programs, too. During that time we moved to Arizona for a job for me.
We were bummed when he got wait-listed again, but then made the plan that he'd do one of the OTA programs he was accepted into, work a year or two, then apply to OT programs again if he wanted to continue for the Masters. And I started Matilda & Jo!
We had a baby, quit our jobs, and moved to Spokane, WA for two years so he could do the OTA program there that was significantly cheaper than the ones in Arizona.
We spent two dirt-poor years in Spokane, learning how to deal with a baby who wouldn't sleep, with him doing school and me working part-time at Gonzaga. Man, that was a rough time, but we learned so much and it's full of happy memories raising our first baby.
We had a second baby, Ry graduated from OTA school with the highest GPA in the program, and moved to Utah for job opportunities for both of us–in a 3 month span.
We lived with my in-laws for 6 months while we tried to find housing in this dang state. FYI it's a nightmare. The housing, not my in-laws–they're great. The second baby also hated sleep. I started working full-time and began a masters degree.
We decided that we would move forward with applying to graduate school again. Ry didn't get his application submitted in time to be considered for early admission, but he was considered anyways and was invited to the first interview. Found out a week later he was accepted.
Since then we've been working our buns off to save money, create a legit budgeting/family finance system, get better home systems in place, find ways to destress our lives, and enjoy our time together before the next two years kicks in and we add a new adventure to the mix.
And now it's here!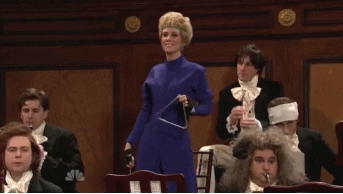 I used to think it was weird when people said things like "when WE were in medical school," when the spouse is the doctor. But I get it a little more now. It's almost impossible for either member of a relationship to be successful if their partner isn't supportive; I think it would be easier to be single than to have an unsupportive spouse. Support doesn't mean a cheerleader. They frequently sacrifice their own needs and desires to help their partner achieve goals. They take on a huge amount of emotional labor (in addition to working, childcare, etc.), so their partner can focus.
It has for freaking sure been hard. We've made sacrifices, used all our savings a couple times, had plenty of arguments, missed family, had our kids in one awful daycare for a few months, and wondered many times if we were making the right choices in our careers. There have been a lot of tears, frustrations, and fears. But it has been a fun and rewarding experience, too. I'd say more good than bad.
Reaching academic and career goals while being in a relationship is definitely a team effort. There have been times I have been the sole provider and cleaned most of the house while he has been in school. For the last year, Ryun has had to do bedtime alone while I've been at school two nights a week, which is 95% of the time not fun. He gets home earlier than I do and makes dinner most nights. And now we'll continue to seek out what adjustments we need to make to help us both successfully reach our goals without going crazy or jeopardizing our family.
And that's where we've been the last 8 years. Working, studying, having babies, moving a lot, and having a mostly fun time on very little sleep. We have goals for what our family life will look like, and much of it involves how we design our career lives. Some we'll just keep on working at it and celebrate reaching milestones together.
Well, at least I'll be celebrating today. He'll be in class.